Become VTT Partners
Issued on 10/10/2012
Are you looking for a Vietnam Land Tours Partnership with a Vietnam Local Tour Operator the one who really running the Vietnam Tours with great quotation and high standard quality? You may not only lose a few disappointed faces but also a long-built prestige by having a bad Local tour operator partner in Vietnam!
Dear All valuable Travel Agencies (TA) running Outbound Tours to Vietnam,
Vietnam Tour Tailors Company LTD (VTT) understands that it takes a lot of time and advertisement to get your customers know, believe and tour with your services in Vietnam – A new market for tourism. The objectives of your services, as a good TA,  are not just only benefit but foremost is the satisfactions of clients who chose your services. You would have to pay the great price and even your some years working prestige because of unhappy customers. Vietnam is somehow too far for you to know clearly about and too expensive for you to send your own employees to take care the group. Then, it is a time you will surely need a good local supplier for tour packages in Vietnam.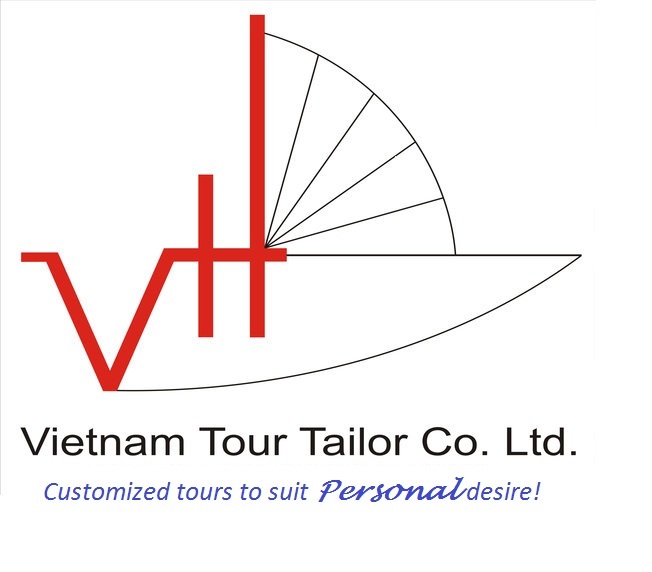 VTT'S WORKING ORIENTATION?
With the forever characteristic of business: "

Actions speak louder than words

", despite of the fact that we are not the longest-standing tour company in Vietnam, We are firm to be your best partner in Vietnam as VTT is confident to offer you the best price of services in Vietnam locals with the best guides and of course with the best rates:
1. VTT understands and respects the value of you as a good seller. Without you, VTT will not be able to focus 100% of our resources on tour activities in order to be among the best tour operator in Vietnam.
2. VTT knows your success – and ours also – depends on whether we could satisfy our customers or not. Thus, VTT spares no effort to reach the highest level of customer satisfaction.
3. VTT recognizes and smartly takes advantage of Flattening world and also from the experience of first movers in the market who spend thousands of Dollars on trade affair and Tourism show to get partners then bring that cost to the tour package. We optimize our organization and operation, bringing premium services at the most competitive price to your customers by getting everybody knows about Asiapearltravel.com and Vietnam Tour Tailor Company LTD. The benefit from the difference of the cost to advertise of company with others will be spend out to get the best satisfactions for customers trip.
4. VTT possesses a team with the most extensive local knowledge and well-trained in international tourism who could suite all your customers' needs. Our Tour Guides are carefully chosen from the list of thousand guides and as they also earn their trademark, they always bring the highest care to customers.
Highly responsible and passionate in what we do, VTT assures you that your partnership with us will bring you Worry-Free about running the product. What you just need to do is to master more and more to your marketing procedure!
HOW TO BECOME VTT'S PARTNER FOR VIETNAM PACKAGE TOURS?
To become a VTT partner, you are requested to send us the following information:
1. Your Company Name
2. Your Company Website and the contact person plus phone number and email.
3. Your Company Registration License with the local government to prove that you are in Tourism industry officially.
All of these information have to be sent to info@asiapearltravel.com by your company email. We do not accept personal emails.
Once you are our Partner, please wait for us 24 hours for the 1st reply as the time we need to check your product, website and popularity in local business. Once the partnership is confirmed, we will issue and account that you can log in and view details of the Partnership Policy with booking status.
Long Term businesses will be added to a higher level with more benefit and discounts. For any further information relating to the partnership with VTT, please inform us through: info@asiapearltravel.com.
IF you looking for a Promoter of your local tours in your area and you are the MASTER of it, want to SATISFY every single customer and an AUTHORIZED LOCAL TOUR OPERATOR, being partner with VTT will turn you to be the one of a Local Tour Operator in Asia. VTT is simply a Marketer for your products and bring tourists to you!
HOW TO BECOME VTT's PARTNER FOR YOUR LOCAL TOURS?
1. You are the one who really running the Local Tours in your ASIA with great quotation and high standard quality.
2. You are afraid of losing a long-built prestige the same as VTT by being-having a bad Local tour operator partner!
3. You MUST be registered with local country, territories to be a Fully Licensed Tour Operator.
4. You have to get an online profile to show to customers and of course a STRONG website,
5. You have to be providing PRIVATE PACKAGE TOURS and with Personal Private Guides who are fully recognized by the local government.
6. You are the one who really know about your location and ready to provide for us your tour packages with different length, budget and interest. 90% of our guests are getting Tailor-made tours rather than a Fixed Itinerary.
7. You are willing to share about your products and destination to help to promote our Asia Travel.
We are looking forward to fruitful partnership with you!
Thanks and best regards,
Vietnam Tour Tailor Team.
Vietnam Tour Tailor Company Ltd.
No. 35/191 Thach Ban Street, Long Bien district, Hanoi, Vietnam
Tel: +84.4.66871948. Fax: +84.4.6757485 Hotline: (+84).988.836.118
Email: info@asiapearltravel.com or Guidevietnamn01@gmail.com
To Know more about us, please visit: Vietnam Local Tour Operator