Issued on 10/10/2012.
Vietnam Tour Tailor Company LTD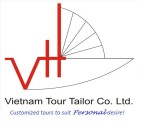 (VTT in short) proud to be the First Vietnam Local Tour Operator focus on Tour Guides – the most important factor for your trip satisfactions in Vietnam.
VTT is one of the leading LAND TOUR partners for travel companies all over the world. We promote the lovely and beautiful Nation and its friendly people to friends all over the world. We are specialized at Tailor- Made Tour Packages in Vietnam. VTT strongly believe that in their best efforts along with numerous assistance by the entire community we can fulfill our mission!
COMPANY STORY:
The creative spark of VTT was ignited in the year 2000 when a young man named Windy Phong by chance gained a place at the Hanoi Open University – Faculty of Tourism. He soon discovered the fascinating appeal of working as a tour guide and started guiding when he was still only a second-year student at the university.
After seven years of guiding all around Vietnam with different companies, Windy came to know that the most important aspect of a tour for many clients who visit the country is a good guide! In a developing country such as Vietnam, where many tour guides are not professionally trained and the industry does not focus on the quality of the guides, the consequence is that tourists are afraid of "tourist traps" and "cheating".
When embarking on his own business, Windy also came to realize that some websites listing the service of guiding actually list internet marketers, not tour guides, and he soon realized that the 15-25% commission charged for each tour was killing the business.
This was the turning point of his career. He developed a process whereby clients would be able to choose guides themselves for their tours in Vietnam and give feedback about the guides. Not only would clients be paying a much lower rate, but the means would be provided for the truly experienced guide who loves his job to earn a reputation as a successful tour guide and also improve his income as a reward for being an excellent guide. Windy transitioned from life as a guide to being an entrepreneur who established the Vietnam local tour operator Vietnam Tour Tailor Company Ltd. (VTT) in 2012.
Recognition of VTT, as a result of Windy's studies of Vietnamese food, came when he was appointed as a culinary advisor for a program named "Taste of Vietnam" on Tan Can Cook TV, where the company can showcase its unique products: Taste of Hanoi tour and Taste of Saigon tour. This acknowledgment also endorsed VTT's knowledge of the local scene and ability to arrange tour services in Vietnam, deserving to be recognized as one of the best local tour operators in the country.
After one year of testing the product in the Hanoi market, Windy and his team have started to bring the new trend in tourism to the world. This is what VTT calls Get Your Tour Guide & Travel, which enables tour guides to earn their status as a result of ratings from customers.
MISSION FROM NOW TILL THE END OF 2016
VTT connects travelers with local tour services with the competitive price and with tour guides who are keen to share their knowledge, experience and expertise in their local area.
We serve two customer – Partner groups – travelers who are looking for an excellent local tour guide in the city – territory they are visiting. Travelers can also get the travel services from us with the best rate guaranteed and also with a high quality standard of a local tour operator in Vietnam.
Our travelers want to do unique things, experience the reality of a place with see its culture through the eyes of a local person and foremost a competitive price. They have a sense of adventure, are socially conscious and want to see their travel spending directly benefit the locals who live in the area in general and the communities they visit in particular. Our tour guides want to earn extra income from their salary by providing the excellent experiences to travelers who are seeking for it and get excellent ratings from them. They are to meet the conditions to get the International Guiding License granted by local authorities, passionate people who are proud of the place they live. They can work with a variety of tours, including unusual tours in their locals and the most important of all is to be a trustful person who VTT can give the company future to their hands and customers can trust in their services and personality.
We link these two customer groups through https://asiapearltravel.com. We search out and qualify potential tour guides, help them get set up on the system and develop their trade mark by giving tours to them. Different from other companies, VTT would rank the local guides in a certain area monthly and get the guide salary accordingly to the personal request of the tour guide as well as their performance in the company. Thus, travelers trip quotation is a bit different if the chosen guide wish an extra payment he(she) has clearly listed on the web. VTT as a Vietnam Local Tour Operator will handle the marketing, booking and payment processing, customer service and forwarding the guide salary they've earned. Any of the EXTRA customers have to pay to go with a certain guide will go straight forward to the guide income as it is the thing he(she) deserves!
For travelers, the website offers a convenient way to search for interesting tours in Vietnam and find out how other travelers rated them together with the Tour Guide who traveled with the prior clients. The system provides for consistent elements between tour offerings – pricing is per Person, not per Tour and policies are standardized. VTT is always on hand to deal with any problems arise.
Unlike other tour companies, our tour guides are independent contractors, not employees. VTT role is to offer the venue and the systems to facilitate a sound business relationship between traveler and tour guide. The best guides who gets more customers book can work like our Full time tour guide who are actually going more than 25 days a month.
MISSION FROM 2017 UPWARD
VTT will be a channel for your Asia Package Tours where you can find the true Local Tour Operator(s) in each area of any nation for your Asia visit. 
We exchange the products with our partners who have been well chosen with a strong webpage, a good Online trade mark, a long standing history and also meet our Product Principles as HERE.
As it is the Product Exchanges – not a Strict Business Contract, VTT has the right to choose and always try to choose the Best Local Tour Operator in each area. Thus, working with us, you must be providing BEST services and LOWEST rates for the same product. It is no surprise that VTT will only use 1 product (tour) of 1 specific local tour operator – or Tour Guide as he (She) is really good at it. This keep https://asiapearltravel.com always the Most competitive channel for Asia Travel.
Being listed as a Local Tour Operator with us is ALWAYS free as it is a way to do product exchange to bring more convenience to customers to book a holiday without having to searching too much everywhere. VTT encourages new products from our local partners which will bring new experience for travelers.
VIETNAM TOUR TAILOR TRADE MARK: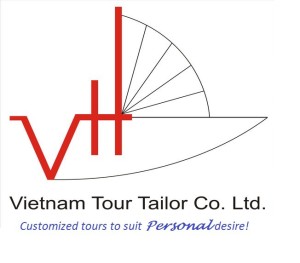 This logo of Vietnam Tour Tailor (VTT) is the design ONLY used for Vietnam Tour Tailor Co. LTD. All rights reserved!
The logo is accepted and protected by Vietnamese Government for its unique and Representations for Vietnam Tour Tailor (VTT) Trade mark. Any effort to copy or modify this logo to add into any other websites will lead to illegal charges and will cause to the litigation from Vietnam Tour Tailor. As it is FULLY protected by Vietnamese Government, the cost of the litigation and the expenditures must be covered by the litigated part. Punishment would be up to 120,000,000 VND as per from Vietnam Trademark Law.
An example: If any person, group copy the NAME of the company: Vietnam Tour Tailor => Vietnam Tailored Tour, Vietnam Tailor Services… Vietnam Tour Tailor has the right to litigate the individuals or group for trying to Copy the Trade Mark of the company, creating similar web pages … and the punishment can be 120.000.000 VND.
Any individuals and group try to destroy the Trade Mark, the prestige of VTT would be punished by Vietnamese Business law as clearly mentioned in The Vietnam Business Law 1992 revised in 2013.
COMPANY PROFILE:
Vietnam Tour Tailor Company Limited is a Fully Licensed tour company in Vietnam
Our company is legally registered as below:
> Company Full Name in English: Vietnam Tour Tailor Company limited
> Company Shorten name: VTT CO.,LTD
> Company Name in Vietnamese: Công Ty TNHH Thương Mại Du Lịch Và Khách Sạn Việt Nam Thuận Ý.
> Business Licence number & Tax number is: 0106017437 issued by The Hanoi Department of Planning and Investment.
> Our tour guides are university decreed and fully licensed as International Tour guides. They always wear their licences while working.
> Our drivers are well selected and licensed for driving tour buses, tourist cars.
> Our contracted hotels are legally registered and fully operates under Vietnamese law
OUR ONLINE PROFILES ON TRIPADVISOR.COM
VTT is the Vietnam Land Tour Operator with the 5 braches and offices all around Vietnam with:
– Please visit: Hanoi Head Office (Main Office) on Tripadvisor.com
– Please visit: Halong City Tourist Center on Tripadvisor.com
– Please visit: Siem Reap – Cambodia Branch Office on Tripadvisor.com 
– Please visit: Hoian Tourist Center on Tripadvisor.com
– Please visit: Saigon – Ho Chi Minh city branch office on Tripadvisor.com
VTT TEAM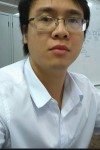 TUAN TRAN – IT MANAGER – WEB DESIGNER
Hi everybody, My name is Tuan, I am 27 years old and in charge of IT of VTT. It has been 2 years for my work here and we are trying our best to get you experience Vietnam tours with the most convenient way!  My job is to take care of the web page and make sure it will be running smoothly! I am always thinking of creating something new about the website product to make sure customers will find this webpage convenient to search information about Vietnam tours and also a channel to buy the Vietnam tour products.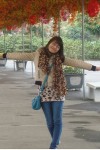 LINH NGO – CHEF ACCOUNTANT
Hi everybody, my name is Linh, I am in charged of the monetary issue of the company. If you have any trouble with our Online paying system, I would be happy to response to you right away! My job is also with vouchers, taxes and payment to local guides. I love my calculating jobs as I am trained to be but I also love traveling, making friends with people and also learning something new everyday.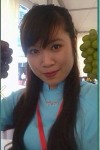 QUYNH LY WINDY – SALES EXECUTIVE – TOUR OPERATOR
Welcome everybody to our company where the true local experience found! My name is Quynh and my nick name is Windy  I have worked in VTT since my Tourism University graduation and I love this so much! Now I am working in the Sales Department to confirm your booking with the guide and giving you advises if you have no plan in mind. I am also in charged of arranging all the services of your Vietnam tour. Traveling all around Vietnam is my hobby and I am used to traveling in all types: With my family, alone or backpacking in Vietnam. The job have brought to me so many traveling chances and I truly wish that I can extend the true Vietnamese local enthralling beauty to you through the package tours from a realVietnam Local Tour Operator.
LINH NGUYEN – TOUR GUIDE SUPPORTER – REVIEW CONTROLER
Hi everybody, my name is Linh – Nguyen Thao Linh and I am in charged of Tour Guide listing up and support. It is my first job here in VTT after my university and I am also very happy to hear feed backs from you so that we and the tour guide can improve the services day by day! Wish you have a great trip in Vietnam! 
KHUYEN PHAM – SEO & INTERNET MARKETING 
Xin chao everybody, my name is Khuyen Pham and I am in charged of SEO and Internet marketing of the company. My everyday job to share to you all the information about Vietnam as a beautiful destination! I love reading and writing and I also love my job here! VTT is not my first place of working but I feel the true home here! We wish you have a great Vietnam trip with our services!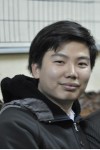 MA. WINDY PHONG – DIRECTOR – PRODUCT MANAGER
Welcome everybody to Vietnam! My name is Windy – the Founder of VTT. Travel business has been a part of my life for over 10 years since I graduated from my universities. I have worked as the Director of some hotels, a tour company and I now decided to be my own path! I am eager to plan your perfect trip in Vietnam with the best tour guides and services with the real local touch through the series of local tours designed and operated by myself with a lot inner different experiences to other companies! Let's enjoy your Vietnam trip with us in a special way: Get Your Tour Guide & Travel!
VIENTIANE LAOS LOCAL TOUR OPERATOR
Date of Joining: 01/08/2015 – Length: 02 years 
Welcome everybody to Vientiane – our beautiful capital of Laos. We are a local tour operator in Laos for over 10 years and we are happy to promote our beautiful capital through https://asiapearltravel.com. You can connect to us to get our best deals for the luxury stay in Vientiane or Luang Prabang, Vang Vieng or anywhere in Laos.
Throughout our longstanding tourism business in Laos, we are able to provide you with Visa On Arrival, car rentals in Laos, private tour guides for your trip or a 10 days Package tours in Laos with ultimate services. Please contact us through Asian@asiapearltravel.com to discover our Vientiane and Laos in your own desire and style.  We are looking forward to be a part of your memorial Asia tour.
SIEM REAP CAMBODIA LOCAL TOUR OPERATOR
Date of Joining: 08/08/2015 – Length: 02 years 
Welcome everybody to Siem Reap the land of Angkor temples! We are the Cambodia Local Tour Operator based in Siem Reap who are specialized at Package tours to visit Siem Reap, Angkor temples, Phnom Penh and all around Cambodia. We are also the authorized Agency for Mekong Cruises and the tour operator who runs all daily tours in Cambodia with our excellent private guides. It is great to exchange our products with Vietnam Tour Tailor (VTT), joining the products line and promoting our beautiful Cambodia to all of you!
With over 13 years in tourism industry, we are sure that our experience with all local tours in Cambodia will help you to build your perfect trip to Cambodia in general and Angkor in particular. Please contact us through Asian@asiapearltravel.com. We are looking forward to be a part of your memorial Asia tour.
All Vietnam Local Tour Operator Team (VTT) will do our best for a memorial Vietnam tour of yours!
Vietnam Tour Tailor Team.